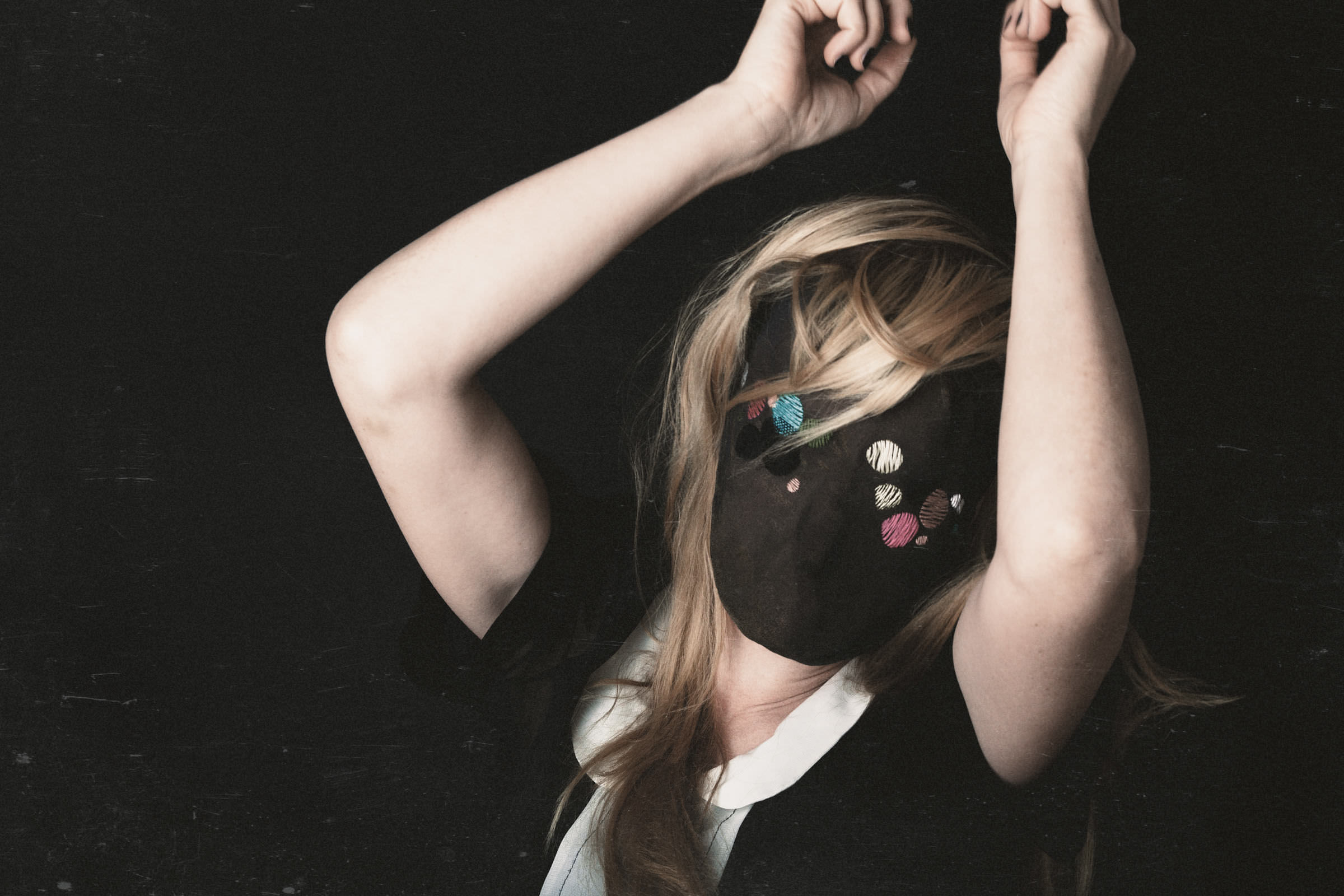 Hi there, I am Meike Lohmann. I am artist, time traveler and I would like to share with you some of my ideas.
Time and temporality, expanse and the space are fundamental themes of my work. I work classically in painting but combine it with embroidery. 

I develop my artistic position on these existential questions:
 how do living spaces change, how do I influence them, and how they affect me? 
Where am I and when do I live? who asks so does not feel completely in the right place.
 Spaces and time shifts mean that one's own place and own time are shadowed by strangeness.
 There is a tension between the places and times in which we find ourselves and the space and time structures in which our experiences fit. We are determined to live in a strange world and want to understand what we perceive around us. What is the nature of the world? Which place do we take, where does it come from and where do we come from?
____
VITA
2019
Artist in Residence at the Drakes Art Centre/ Kokkola/ Finland
2013
Artist in Residence at the Centrum Umeni/ Kvilda/ Czech Republik
2012
Artist in Residence at the VCCA/ Virginia/ USA
Public purchase by the Bavarian State Painting Collections, Munich/ Germany
2008-11
Studiofunding Kunsthalle Nürnberg
2009
Debütantenpreis of the Bavarian Ministry of State for Science, Research and Art
2007
Materialpreis der Gesellschaft der Freunde der AdBK Nürnberg
Honor of Meisterschüler
2006
Public purchase Deutsche Bundesbank, Nürnberg
2004-05
Oskar-Karl-Forster scholarship
DAAD scholarship at the MKE Budapest (class of Prof.Dora Maurer), Hungary
2002-2008 Academy of Fine Arts/ Nuremberg/ (class of Prof.Peter Angermann) Germany

_______
SHOWS
2019
somewhere else, Galerie Kunst2, Heidelberg
2018
DIN A4, Kunst-Quartier, Osnabrück
Offen Auf AEG, Nürnberg
junge Kunst, Galerie mit der blauen Tür, Nürnberg
2017
Art Karlsruhe (Galerie Kunst2)
freundesart, Borgo Ensemble, Nürnberg
Junge Kunst, städtische Galerie, Rosenheim
Werkschau, Auf AEG, Nürnberg
2016
Wo die Welt am schönsten war, Galerie Kunst2, Heidelberg
Kunstpreis Kreissparkasse, Ludwigsburg
Offen Auf AEG , Nürnberg
Zilar, Kunstverein Kohlenhof, Nürnberg
Art Karlsruhe (Galerie Kunst2)
2015
Offen Auf AEG , Nürnberg
Accrochage, Galerie Kunst2, Heidelberg
Kunstautomat, Kunstraum Sterngasse, Nürnberg
Art Karlsruhe (Galerie Kunst2)

2014
Art Karlsruhe (Galerie Kunst2)
Offen Auf AEG , Nürnberg
Verortung, Galerie Kunst2, Heidelberg
Art Fair. Messe Köln (Galerie Kunst2)
2013
Art Karlsruhe (Galerie Kunst2)
Jahresausstellung 2013, Städtische Galerie, Rosenheim
SO NAH, SO FERN, Auf AEG, Nürnberg
Kunstwochenende, Galerie Lindbeck, Isernhagen
International mail art exhibition – memory, Richmond Art Gallery Canada
2012
Parcours II, Auf AEG , Nürnberg
Jahresausstellung, Städtische Galerie, Rosenheim
Paradise lost, Galerie Kunst2, Heidelberg
Rural Construction, Berlin
Art Karlsruhe (Galerie Kunst2)
Der wilde Süden, Altes Schloß, Wehr
Figurgen erzählen Geschichten, Galerie Lindbeck, Isernhagen
2011
Künstler-Postkarten – Goethe-Institut, Lyon
I love Aldi – Kunstautomat, Wilhelm-Hack-Museum; Ludwigshafen
Kostbar – Zumikon Nürnberg
Werkschau, auf AEG; Nürnberg
We art, Galerie Strzelski; Stuttgart
Art Karlsruhe (Galerie Kunst2)
Hanna u. Paul Gräb – Stiftung; Wehr
2010
Dillmann-Kunstmarkt; Stuttgart
Werkschau auf AEG; Nürnberg
5 Jahre- 5 Meisterschüler, Galerie Lindbeck; Isernhagen
Nirgend, Galerie Kunst2; Heidelberg
Art Innsbruck (Galerie Lindbeck)
2009
Debütantenausstellung des BBK im K4; Nürnberg (Katalog, EA)
BAF!-Brno ART FAIR Neue Kunstmesse Brünn, Tschechische Republik
Absolventenausstellung Sims-Galerie; Stephanskirchen
Jetztkunst, Zentrifuge; Nürnberg (Katalog)
2008
Art-Reform; Bernsteinzimmer Nürnberg
Galerie Lindbeck, Isernhagen
Projekt Tier + Mensch, auf AEG, Nürnberg
"Äggeschägedrä"; Budapest, Epreskert
2007
Art Karlsruhe, Galerie Vera Lindbeck
Messe Hannover – Kunst in Herrenhausen (Galerie Lindbeck)
Cologne Fine Art, Galerie Lindbeck
"Haut" Akademie-Galerie Nürnberg